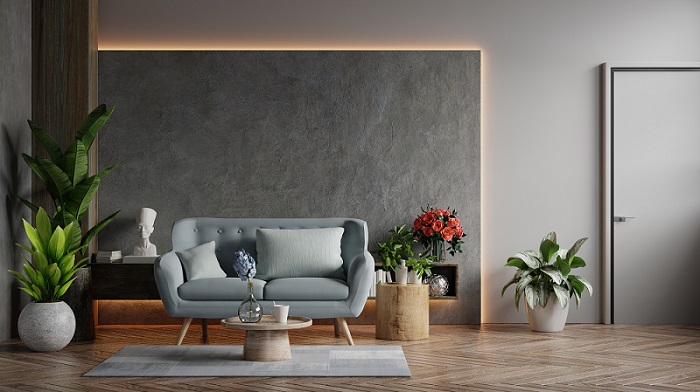 The Dos and Don'ts of Mixing Patterns in Interior Design
Mixing patterns in interior designing is a great way to add interest, texture, and personality to a room. However, it can also be a bit intimidating, especially if you're not familiar with the dos and don'ts of pattern mixing. This post will share tips on how you can mix patterns to create a stylish and cohesive look in your home.
Do: Stick to a Color Scheme
It's important that you stick to the same color scheme when mixing patterns. Choose a few colors that you want to incorporate into the room and use them as a guide when selecting patterns. For example, if you want to use blue and white, choose patterns that feature those colors in different shades and variations.
Do: Mix Different Scales
It's important to mix patterns of different sizes. Mix small-scale patterns with larger-scale patterns for balance and interest. For example, you could mix a small floral pattern with a larger geometric pattern to create a visually appealing combination.
Do: Combine Textures
Mixing textures is another way to add interest to a room. Create a warm and inviting atmosphere by using patterns with different textures. For example, a plush, velvety fabric paired up with a woven, cotton fabric.
Don't: Use Too Many Patterns
It's important to not overdo mixing patterns. A room that is cluttered with too many patterns will look chaotic. Use two or three different patterns in the same room.
Don't: Mix Clashing Patterns
It's important that patterns complement each other when mixing them. Avoid pairing clashing patterns, such as stripes and polka dots, or patterns with conflicting styles, such as a traditional floral pattern paired with a modern geometric pattern.
Don't: Forget About Solids
Solids are an essential part of pattern mixing. They help to balance out the patterns and provide a visual break. To create a cohesive room, use solids in colors that coordinate throughout.
In conclusion, Mixing patterns can add character to a space in a creative and fun way. By sticking to a color scheme, mixing different scales and textures, and using solids to balance out the patterns, you can create a cohesive and stylish look. It's best to avoid clashing or too many patterns. If you follow these rules, you can create a harmonious and beautiful space that reflects the style of your home.
Contact Spacey Interior's for the Best Interior Designing in Chennai.